quality control assistant (m/f/d)
We are the out for space group – based in Indonesia and Germany. As the developers and manufacturers of sustainably and fairly produced karuun® nature tech materials made of rattan, we are at the forefront of natural alternatives to plastic. Through our collaboration with well-known companies in future-oriented industries, we are developing innovative products for tomorrow. out for space strives to be a pioneer of economic change. We are convinced that sustainable economic development can only be achieved by simultaneously and consistently pursuing environmental, social and economic goals.
Zuständigkeiten / Hauptaufgaben
As a quality control assistant, you will ensure the high-quality output of our nature tech material karuun® as well as continuously improve our production processes.
As the brain of our production and quality management you will perform in-depth analysis to identify bottlenecks/quality issues on time and find solutions that improve both quality and output.
You will provide clean reports and data analysis to our management.
You have the ability to sense critical issues and upfront challenges in the ongoing production process.
You will maintain and improve our standard control procedures along the production line and ensure an active exchange of information with our production partner as part of your daily routine.
You will supervise workers, technicians, and other staff members and provide
By attending technical and strategic meetings with our management, production partners, clients and suppliers you will gain expertise and boost your skills, contributing to our success.
You like to work hands-on with karuun® materials, whether it's finished products, raw material inspections, machine testing/improvements or executing laboratory tests for new upcoming product developments.
Qualifikationen / Anforderungen
Indonesian citizen with a bachelor 's degree in a technical or scientific program
Previous experience in production or manufacturing, hands-on mentality
Excellent attention to details, critical and future thinking, observation, organizational, and leadership skills
In-depth knowledge of quality control procedures
Broad background in mathematics, data analysis, and statistical methods
Excellent communication and listening skills as well as discretion of confidential information
Good technical and IT skills (MS Office, AutoCAD, Rhino)
Willing to be based in Semarang/ (Remote work partially possible)
Willing to travel to other processing facilities in Indonesia
Driven by curiosity to learn constantly new things
You can work independently and communicate confidently in Indonesian (native) and English
One of your life goals is to put your work and energy into ensuring a sustainable and social economy
Leistungen der Anstellung
Work-life balance, fair salary
Professional development
International working environment
Flexible working hours/location
Based in Indonesia 's new hotspot. A stunning old colonial city, home to some of the best bars and restaurants in South East Asia, surrounded by jungle, mountains and tropical islands.
We look forward to receiving your completed application along with your earliest possible starting date and your salary expectations. Please send us your application as a PDF (max. 8 MB) to our email address: personal@outforspace.com.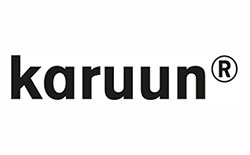 OFS Beteiligungs-GmbH Holding, Srondol Wetan Banyumanik, Semarang, UMKM Center Jl. SetiaBudhi No.192, Indonesia